Weekly programs beginning April 3 - RESERVATIONS NEEDED
We have received approval from the State of New Jersey to begin hosting public programs. We've made some changes to ensure the safety of our volunteers and guests, including moving our programs outdoors and limiting the number of attendees.
Please see our reservation page for complete details.
Skyland Stargazers (SSG) Observatory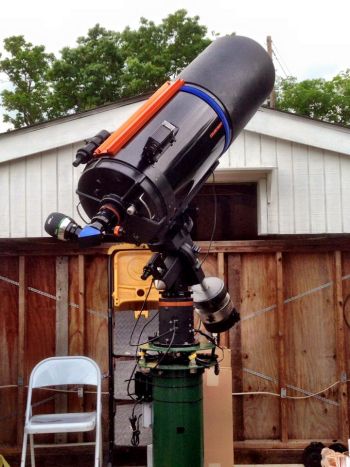 The Skyland Stargazers Observatory was constructed in the fall of 1999. It currently houses a 14-inch diameter Celestron Schmidt-Cassegrain telescope on an equatorial mount.
This observatory is jointly operated by the Skyland Stargazers and the North Jersey Astronomical Group.