UACNJ Saturday Speaker Program - 2019
| Date | Topic | Speaker |
| --- | --- | --- |
| 4/6/19 | What's Up in the April Sky? | Lonny Buinis, Raritan Valley CC |
| 4/13/19 | Size Scales of the Solar System and Beyond | Jason Kendall, Wm Paterson University |
| 4/20/19 | Astronomy for Beginners | Ken Taylor, NWJAA |
| 4/27/19 | What Happened to Pluto? | Ron Kunkel, LVAAS |
| 5/4/19 | What's Up in the May Sky? | Lonny Buinis, Raritan Valley CC |
| 5/11/19 | Making Sir Isaac Newton Proud: Modern-day Newtonian Telescopes | Rob Teeter, Teeter's Telescopes |
| 5/18/19 | Journey to the Stars | Karl Hricko, AAI & NWJAA |
| 5/25/19 | Night Vision and Astronomy | Earl Pursell, LVAAS |
| 6/1/19 | What's Up in the June Sky? | Lonny Buinis, Raritan Valley CC |
| 6/8/19 | How the Stars Got Their Names | Bill Murray, AAAP |
| 6/15/19 | The Life (and Death) of Stars | Walt Windish, NJAG and RAC |
| 6/22/19 | Mars Through the Dust Storm | Clif Ashcraft, AAI |
| 6/29/19 | Eclipses, Occultations, and Transits | Gregg Waldron, NWJAA |
| 7/6/19 | What's Up in the July Sky? | Lonny Buinis, Raritan Valley CC |
| 7/13/19 | Fly Me to the Moon | Sean Post, NWJAA |
| 7/20/19 | New Rides to the Moon | Dale Skran, National Space Society |
| 7/27/19 | Let's Go to the Moon | Karl Hricko, AAI & NWJAA |
| 8/3/19 | What's Up in the August Sky? | Lonny Buinis, Raritan Valley CC |
| 8/10/19 | Astronomy for Beginners | Ken Taylor, NWJAA |
| 8/17/19 | New Horizons Visits Ultima Thule | Michael Dean Lewis, NASA Ambassador |
| 8/24/19 | You Bought a Telescope. Now What? | Paul Fischer, NWJAA |
| 8/31/19 | The Milky Way Galaxy - Structure & Evolution | Ron Kunkel, LVAAS |
| 9/7/19 | What's Up in the September Sky? | Lonny Buinis, Raritan Valley CC |
| 9/14/19 | Photographing Night Sky Landscapes | Stan Honda, AAA |
| 9/21/19 | Traveling in Space and Time | Gary DeLeo, Lehigh University |
| 9/28/19 | Northern Lights | Gregg Waldron, NWJAA |
| 10/5/19 | What's Up in the October Sky? | Lonny Buinis, Raritan Valley CC |
| 10/12/19 | Introduction to Video Astronomy | Bill Murray, AAAP |
| 10/19/19 | The Cosmic Distance Ladder | Jason Kendall, Wm Paterson University |
| 10/26/19 | The Beauty and Power of the Universe | Walt Windish, NJAG, RAC |
Want to always know what's going on? Add these events to your calendar!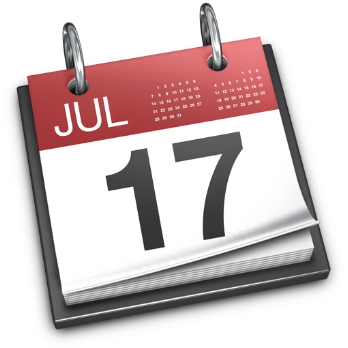 Public Programs at Jenny Jump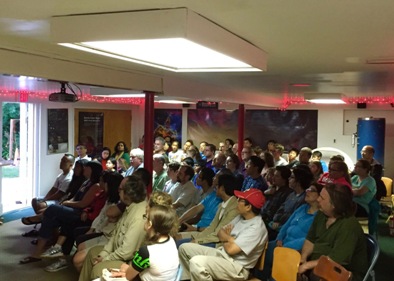 UACNJ provides free public programs at our Observatory in Jenny Jump State Forest from April through October on Saturday evenings. An astronomy presentation begins at 8 PM in the lecture hall regardless of the weather and is followed by stargazing on the observatory's telescopes until 10:30 PM, weather permitting.
Groups are always welcome at our Saturday night programs. Please write to info@uacnj.org at least seven days in advance if you wish to bring a group of more than 10 people. We suggest a donation of $50 for groups up to a maximum of 25 people on Saturday nights during the public season.
Programs on other nights can be arranged by writing to info@uacnj.org at least 14 days in advance. For these special programs, which require additional staffing and extra use of our facilities, we suggest a minimum donation of $75 for groups up to 25 people and an additional $3 per additional person with a maximum of 50 persons per group.
Please visit our list of Member Clubs to find out about other astronomy events, meetings and stargazing.